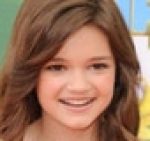 Ciara Bravo, Big Time Rush, Red Band Society
Sarah's style of teaching is fun, inspiring and positive. She is helping me to become a stronger actor and has taught me not only valuable acting skills, but business skills for the industry and life skills to guide me through my career.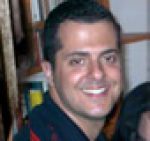 Josh Einsohn, Casting Director – Community, Life, Madmen, Mr. Sunshine, The West Wing, The Nine
I'm a fan of the caring, thoughtful way that Matt and Sarah approach acting with young actors, and their appreciation for the craft is carried over in the encouragement they give to the next generation of talent.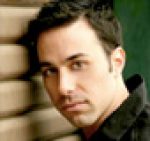 David Petro, Casting Director – Film, TV, Broadway, Off-Broadway & Regional Theatre
Actor's confidence, self esteem and skill all come from solid training. While waiting to mature into roles, teenagers must use this crucial time learning about themselves as people and as artists. Sarah and Matt provide a well-rounded, professional and safe environment for students to build, create, explore and develop. Their superb teaching and performing talents, along with their vast knowledge of the industry, give their students the tools to excel in auditions, performance and life. Whether you're auditioning for a school play, a University or the Broadway stage, Sarah & Matt's classes will make all the difference.
Shawn Ryan, Program Director – Young Actors' Theatre Camp
Sarah and Matt have changed the lives of so many young actors. At YATC they are by far two of the favorite teachers. They work with their students, allowing discovery rather than dictation and we have seen a tremendous improvement in our Scene Study program thanks to these two.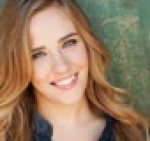 Liza van Deventer
Working with Sarah has completely changed my life. She helps me grow as an actor and as a human being. Before I started working with her I had no technique…Now I know exactly how to break down a script, build my character and how to work with my objective, intentions and obstacles. Sarah has also given me crucial career guidance which is necessary to understand the "business" side of acting. Her class is definitely the most balanced and informative I have ever taken. Never in my life have I been in a more positive teaching environment. After every class I leave with more respect and admiration for this art form. I am so grateful for Sarah and she continues to inspire me every day!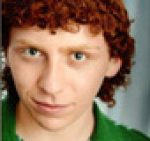 Evin Michaels – Big Time Rush, Prom, Resident Evil: Afterlife
Having started acting at a very young age, I've had countless acting teachers and taken a ton of classes, but I've never encountered a class like this one.  Even after working a few short hours I discovered more about my true acting ability than ever before. Learning as an actor means knowing that excellence is a journey, not a destination, and working with Sarah and Matt has taught me that to truly understand your art and your ability, you need to understand yourself.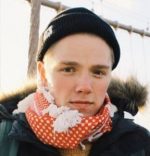 Jack Petersen
I had no idea anyone had this level of love and passion for acting. Their philosophy that there's always more work to be done on a script really fosters creativity, so every time I get to work with them I'm excited. Thanks to their help, I approach auditions, films, and plays ready to work and discover. They've helped me transition from a person who saw acting as a hobby to a person who sees acting as my passion and what I want to do for the rest of my life. Along with that, they have really taught me how to live with integrity. Through bettering myself, I've become a better friend, student, and definitely a more honest and open actor.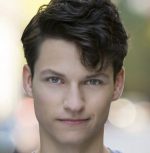 Alec Mathieson – NYU Tisch Graduate, Park Avenue Armory, National Tour of Ragtime
Matt and Sarah opened me up to a whole new philosophy of acting I didn't know was possible. Their approach to teaching is so effective; they make you feel comfortable but definitely challenge you and push you to improve. I learned that there is so much more to a script than just reading lines and that acting isn't just about emotion. They really cared about getting to know me and forming the learning process to work for my personal needs and abilities.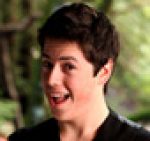 Tom Plumley, YouTuber
Holy cow! Their quality and professionalism as teachers is mind-blowing, they know how to get you to read a script in a whole different light. With their skills they could surely take you from an average actor to an A-Lister. Because of them, I have gotten the lead roles in the last 3 plays I have auditioned for. They teach you how to use great tools such as intentions, objectives, obstacles, and more. Have I grown to be a better actor? Do Salmon swim upstream to spawn?? By utilizing the tools that they teach, I have become a much stronger performer, because I no longer feel the need to perform! (Pretty ironic right?) But it's true I cannot possibly explain how amazing and helpful these guys are.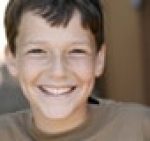 Gabe Hoffman – TheatreWorks, Hillbarn Theater, Broadway By the Bay & American Musical Theatre
I love to work with Matt and Sarah because they provide wonderful acting help and taking one of their classes is like getting a one-on-one training session from an Academy Award-winning actor. They are both so wonderful and they give truly personal, intensive help to everyone in the class individually. While they are not focusing on you, though, you still learn SO MUCH by observing other people's work because their constructive criticism applies to your work as well. They're great!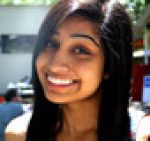 Karam Johal
Working in scene study class was like being opened to a wealth of new possibilities in acting. Every time I felt frustrated or stuck in a scene or didn't know how to move forward with a character, they always knew how to prompt me into thinking a different way to make a new discovery about my character or scene.  They taught me so much about innovation and discovery in acting through their transparent passion and compassion for teaching others. I learned more about what it means to be an actor in a few short days with Sarah and Matt than I did in a semester's worth of high school drama classes.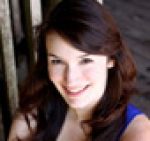 Jessica Svendsgaard
I've worked with Sarah and Matt for years and I would attribute the vast majority of my acting ability to their teachings. What they teach may sound simple, but in their hands it challenges actors to use their brains and hearts to their fullest capacity. With intentions work, Matt and Sarah teach actors how to illustrate a lifetime of history with one word or action. The best part of working with the two of them is that they're not one teacher trying to inflate their ego by passing their beliefs on to students, they're a team using their own unique dynamic to best teach technique.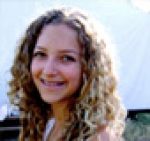 Hana Sarfan
Sarah and Matt have pushed me to grow immensely both as an actress and as a person. Their teaching has transformed my acting and allowed me to delve into technique that has become a vital part of every performance I have done since I began working with them.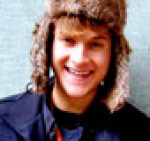 Kelly Flynn
Sarah and Matt's scene study class has given me the tools to assemble and deliver a full performance. Their style isn't limited to one technique or school of acting so they help you find ways into the character on a personal level. It's refreshing to be in a class where you can tell the teachers wants you to succeed in the scene as much as you do. My acting is far more natural, my characters more driven, and my confidence through the roof because of Sarah and Matt's guidance.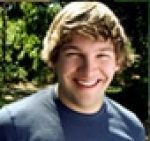 Drew Reitz
Matt and Sarah are two of the greatest people to ever work with. They treat you not as a stranger, but as a friend from the moment they meet you, creating a comfortable environment, giving you the freedom to find yourself as an actor and confidence to do some serious acting work. They don't just give you direction, but teach you the ability to find it out on your own. This pair gave me most, if not, all of my acting training, teaching me to be real and breakdown every moment. I used these skills to place 2nd in my category for a theatre competition and get into my first college show. I highly recommend working with them as frequently as you can because Matt and Sarah are not just your teachers, but a constant support system to help you grow and enhance your technique in the art of acting.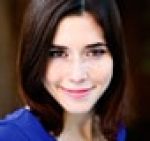 Deborah Lagin
I love working with Sarah and Matt! They are so dedicated and helpful. Even after many sessions with them, they always bring something new and exciting to work on. They are always helping students challenge themselves to new levels of acting. I've definitely become a more aware actor after working with them. I find myself using the skills I learned from Sarah and Matt in all my work now. They have opened my mind to new possibilities in acting.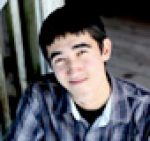 Jonathan Ostland
Working with Sarah and Matt is a dream! They are wonderful acting coaches who listen and work WITH me on the growth and development of my interpretation of various characters rather than forcing their suggestions and vision of the character down my throat as some directors/acting coaches do. They have a talent for recognizing good work and acknowledging it, but aren't afraid to let you know when something isn't working or needs improvement. I've taken their suggestions into the preparation of various auditions and performances and have been able to perform at a much higher level because of them. Through working with Sarah and Matt, I can feel myself not only becoming a better actor, but also a better overall performer.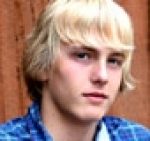 Noah Baldwin
I've learned that acting isn't just about picking up a script and memorizing a part, it's deeper than that and I think Sarah and Matt taught me how to go deeper in the text. I love the constant feedback and support that they give me, it helps SO MUCH. By using the skills they've given me, I've gotten parts of all ranges. Recently, I've been cast in Little Shop of Horrors as Seymour Krelborn using the skills in my actor's tool belt that they helped me build over the years. I without a doubt, love working with this fantastic duo of acting coaches!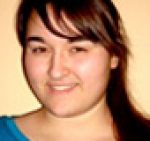 Valerie Dohrer
Sarah and Matt have pushed me further than any director or acting teacher ever has. My whole approach to acting changed and I could see and feel the improvements after working with them only a few times. I am forever indebted to their genius.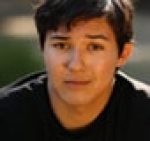 Adam Siegel
Matt and Sarah taught me that there is more to acting than just reading lines off a page. Much more. It's a truly inspiring thing when two genuinely amazing people spread their love for performing with others, and that is exactly what Sarah and Matt do. I also know, my current internship at an entertainment company would not be possible without the skills that Sarah and Matt have taught me.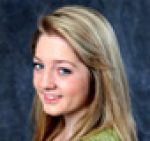 Danielle Pierce
Sarah and Matt have given me more confidence in my acting than I ever thought I could have! Their techniques are relevant no matter what level of acting you are at. They know exactly how to help you and will teach you things that you can use for any situation. Auditions have become so much more comfortable because I trust what they've taught me. They push your talent to it's limits without overwhelming you. Working with them is truly a gift.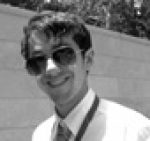 Nathan Forster
Matt and Sarah really opened my eyes to how layered acting, and a scene in general, really is. Breaking down a scene not only helped me understand how all those weird lines fit in, it equipped me with ways of looking at other weird lines and really beginning to understand why they're there.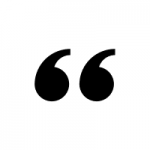 Angi Q., Parent
Sarah is the best acting coach my son has worked with.  She is a perfectionist and will help with auditions until they are perfect.  He gets call backs nearly every time after he works with her.  He also has a lot of fun and laughs with her. She is kind and thoughtful. We are lucky we were referred to her and will continue to use her. He has also did some specific training which has has moved him to a new level with his acting. He only auditions for lead roles so the fact he is getting to producer on almost all auditions speaks for itself. Couldn't more highly recommend.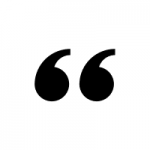 Deborah H., Parent
My son does a fair bit of professional theatre, yet he looks forward to learning with Sarah and Matt when he has the chance to take classes with them! They are true pros!
GET INTO THE DRAMA
SCHOOL OF YOUR DREAMS